Planning an occasion? Organizing a sports team? Need a work wear for your crew? These are just a few situations where you might need custom t-shirt printing. Indeed, a catchy, customized t-shirt design can turn your shirts into a moving billboard for your brands, business, product, cause, or event.
We not only offer award winning website design but we also offer amazing print services. There are different situations that might call for the use of custom t-shirt designs. While this could be for a group occasion or promotion; at times, you simply want to get a custom design for you that you would appreciate.
Custom T-Shirt Printing Upland Ca
You might already have a design idea in mind, one that you wish to bring to life on your shirt(s). On the other hand, you might sometimes have no particular idea, needing someone to consider your needs and come up with a design to best fit the occasion.
Award Winning Custom T-Shirt Printing and Design Work
We offer the best Custom T-Shirt Printing in Upland and surrounding areas. Regardless of how sketchy your design ideas might be, you need someone to bring them to life in a custom design that is easy on the eye, while passing your desired message. Your dressing tells a lot about you and as such neatness is a priority when designing a tee.
We understand the importance of your design coming out great and we wish to make it so. Bertino Designs offers you a chance to customize your tees extensively to suit your taste and style. With our wide range of design options, you are sure to stand out in the crowd.
We have an enormous catalogue of graphics, fonts, and tools you would be needing for your design. Whatever design you have in mind for your customized t-shirt, Bertino designs can bring it to life. What is more, you can always meet our award winning, expert team of graphic designers to customize your design from scratch.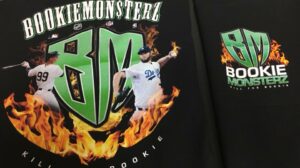 Direct to Garment Means No Set Up Fees And Unlimited Colors!
Much like our wide catalogue of design options, from fonts to graphics, you have no limitations with your color choices. Regardless of how rare a color might seem, if that's what it takes to make you stand out from the crowd and give you the ideal look, we've got you covered.
No Setup Fees
We fully understand that everyone wishes to cut back on costs where possible. As a result, we have adopted a competitive pricing scheme. There are no setup fees required before you can begin processing your design and no hidden charges.
No Minimum Order Quantity
How many customized shirt designs do you need? 1? 20? 100? There is no minimum order quantity requirement. We offer custom t-shirt design and printing services for single to large orders. Simply place an order for as many customized shirts as you will be needing and have it delivered to your doorstep as soon as it is ready.
Direct to Garment Printing
We offer direct to garment (DTG) printing services. This means that your design and color choices are never a problem. You can add as many artworks, fonts, and colors as you need without any worries about the cost going overboard because of these. You can also conveniently vary the sizes of shirts you wish to print, without any additional setup fees.
Follow us on facebook to stay up to date